Tips and Tricks for Servicing Your Landscape Lighting in the Spring
It's tempting to think that your landscape lighting is something that you can set and forget, but you will need to have your landscape lighting serviced periodically throughout the year to ensure that it is still performing as intended. Modern landscape and outdoor lighting systems are complex, and maintaining your investment is best done by setting up a professional lighting system maintenance plan to keep your system reliable and effective.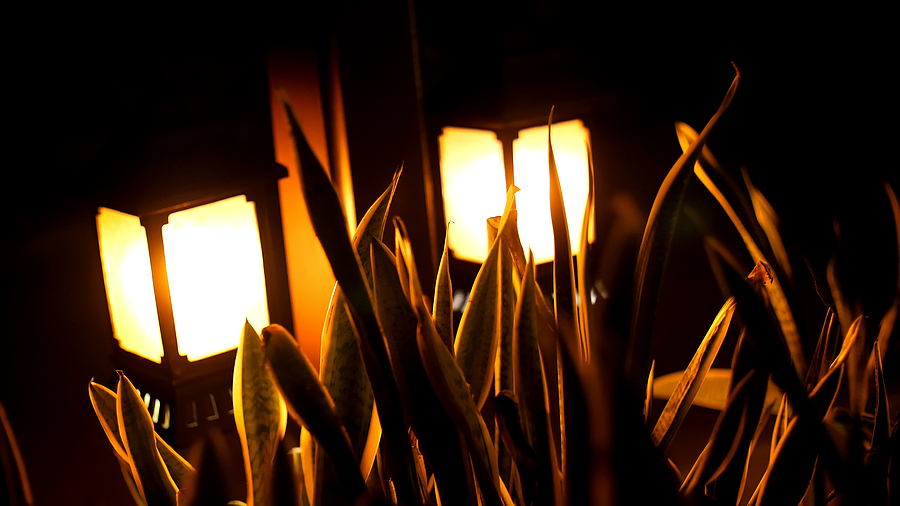 Winter Damage
Once the ground has thawed and the snow is gone, you can schedule a maintenance service appointment to have your landscape lighting system checked for any damage that has occurred over the winter. Some fixtures may need to be repaired, and you may have already noticed bulbs that need replaced. If you see any fixtures or bulbs that need attention, the best way to address the issues is to have your landscape lighting service handle them. Many fixtures have warranties for damage if they are serviced by qualified professionals.
Reset the Timers on Your Landscape Lighting
As the days begin to lengthen moving toward summer, the timers on your landscape lighting will need to be adjusted. Having your lights come on too early or too late is more than aesthetics – it can be a security risk. When your lights don't match with the daylight hours, it can signify that no one is home to control the timing, making your house a potential target. You want your timers to mimic when you would want the lights to come on if you were doing it manually. In the winter, you likely had your lights set to come on in the late afternoon, but during the spring you can set the time toward the evening hours. Keep an eye on your property for a few days to determine the best time for the lights to come on and adjust periodically as the sunset changes.
Have a Landscape Lighting Service Handle the Connection Needs
One of the best things you can do to keep your landscape lighting in good condition is to hire outdoor lighting maintenance services. When you installed landscape lighting, you made an investment in your property, and the best way to keep that investment working for you is to have it professionally maintained. A landscape lighting service will understand your system and have professionals with the experience and tools to handle any issues before they become major problems. They will do more than simply notice which bulbs are burned out. They can check connectors and cables, straighten fixtures that may have shifted or fallen during the winter weather, and clean or change bulbs. In addition, your landscape lighting service contractor can look at your current landscape lighting design to determine if it still suits your needs. If you have added hardscapes, garden beds, or upgraded your outdoor areas, you may need to adjust or add to your landscape lighting system.
When you are thinking about your spring clean-up for your property, it's a good idea to also consider your landscape lighting and schedule a maintenance service to inspect and do any necessary repairs and adjustments to keep your landscape lighting system looking and performing its best. If you'd like to learn more about our outdoor lighting maintenance options, or are considering having a new system installed, contact Sprinkler Pro for an estimate.
We Use products from the following companies