Landscape Lighting Ideas That Will Make Your Backyard Your Favorite Space at Home
If you have a spacious backyard, then hopefully, you're getting the most out of it. A backyard is a great space for entertaining, relaxing, and spending time outdoors with family and friends. However, if you don't have the proper lighting setup, then the time you spend in your backyard is probably limited to the daytime — and there's no reason why you shouldn't be getting the most out of your backyard at night as well!
With that in mind, the following are five landscape lighting ideas that will help you transform your backyard into a comfy, inviting space regardless of the time of day.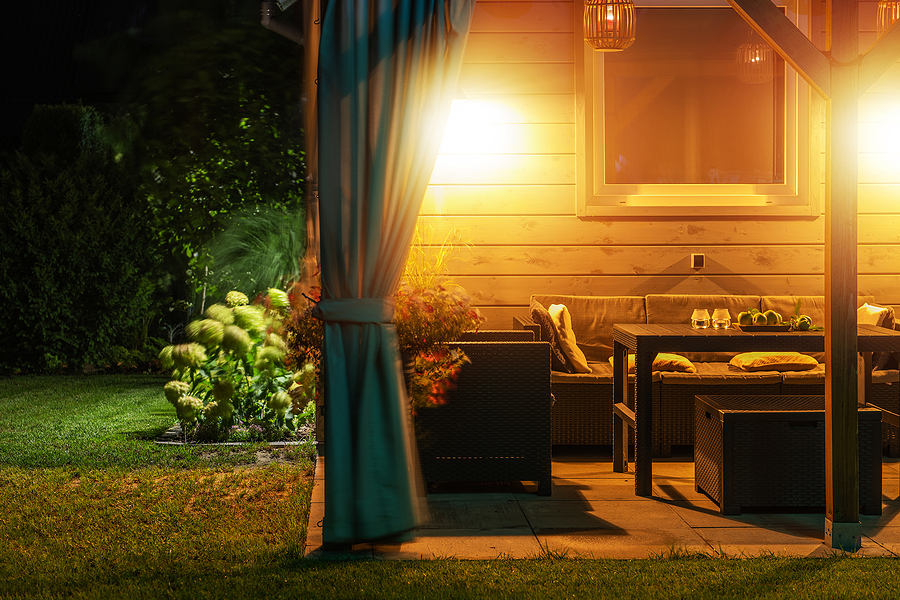 1. Outdoor Wall Lighting
Outdoor wall lighting is a great way to create a warm, inviting atmosphere in your outdoor space. Adding sconces on either side of your back door or opting for lights that are mounted onto the walls of your patio area are great ways to add dimension.
Adding outdoor wall lighting provides the outdoor space near your home with enough light to enjoy your backyard, whether you're relaxing out on your patio or entertaining guests on your deck. Not to mention, outdoor wall lighting can help make your home the focal point of your backyard, bringing visual balance to your property.
2. Path Lighting
Path lighting is an ideal way to provide your yard with enough illumination for guests or family members to safely navigate their way around. Your lighting designer will choose lights that are low to the ground and spread them evenly throughout your pathway or driveway.
In addition to making your property safer to traverse, path lighting also helps to define the different areas of your outdoor spaces, which can be helpful when entertaining guests.
3. Spot Lighting
Spot lighting is great for highlighting specific sections of your backyard. This type of lighting is designed to point directly at an area, such as a garden bed or a pond, making them perfect for creating dramatic effects in your outdoor spaces. You can also use spot lighting to draw attention to particular features on the walls, such as a sculpture or unique architectural details.
4. Boost Curb Appeal With Decorative Lighting
While spot lighting and path lighting can both help to improve your property's curb appeal, you might want to consider adding a few other decorative lighting elements to help take your backyard to the next level.
Consider adding a few strands of twinkle lights along your fence line, or hang some lanterns from the trees for a rustic look. Doing so is a great way to add some ambiance to your backyard, making it more enjoyable and visually appealing.
Another option is to add uplighting, which is a type of lighting that focuses on specific trees, plants, or other features in your backyard. Uplighting can help draw attention to certain landscaping elements, creating a dramatic effect in your outdoor space.
5. Install Security Lighting
Last, but not least, one important element when creating a safe and inviting backyard space is security lighting. Motion-sensor lighting is a great way to deter potential thieves or intruders, while also providing enough illumination for family members and guests to safely navigate around your backyard.
With these five landscape lighting ideas, we can transform your backyard into a cozy, inviting space regardless of the time of day. For information about our backyard lighting design and installation services, contact us at Sprinkler Pro today.
We Use products from the following companies