How Landscape Lighting Adds Value to Your Home
Landscape lighting is an excellent way to add value to your property. If the exterior of your home is beautiful during the day, it can be just as beautiful at night with a custom lighting design. Outdoor accent lighting can enhance the look of your home, increase your home's value, and make your property more secure.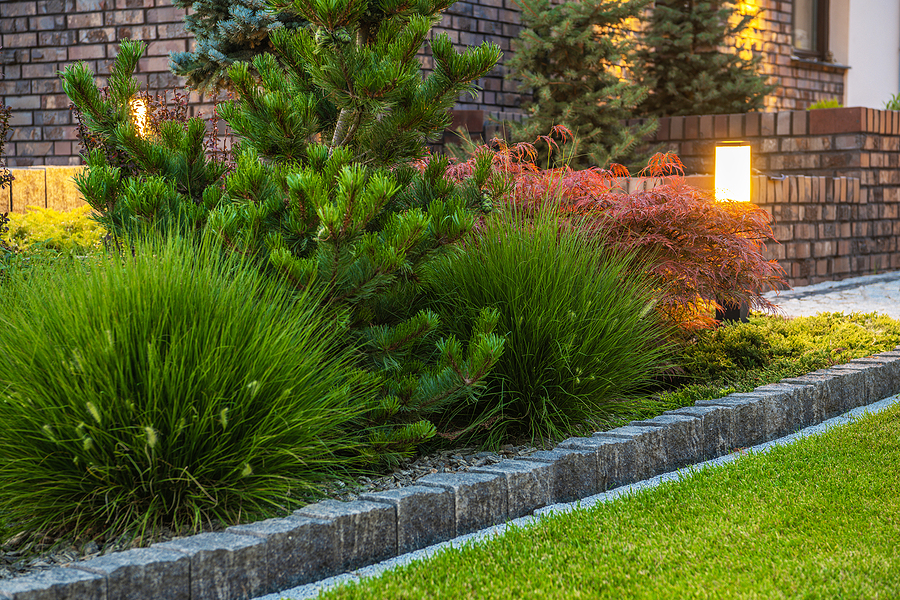 Highlight Architectural Features
Most trends in landscape lighting focus on aesthetics. Homeowners want to highlight the architectural features of their home and the landscape features on their property. Using different styles of lights can accentuate outdoor focal points such as water features, fire pits, landscape features, and decks. Many exterior lights designed for aesthetics are soft, and can draw the eye to these features. You can showcase your lawn and walkways, and make your outdoor spaces feel bigger. Using outdoor uplighting throughout your landscape is also a common design element, and can add a high-end vibe if done correctly.
Well Lit Outdoor Areas are More Secure
Landscape lighting design has security benefits in addition to the aesthetics. Lighting the exterior of your home is a smart investment because it increases security and can discourage intruders. An outdoor lighting designer can help you find lighting that provides both home security and beauty without the harshness many homeowners dread in security lighting. Simply using techniques like uplighting to eliminate shadowy areas that can conceal intruders can make your home less attractive to any undesirable visitors. In addition to deterring intruders, lighting your pathways, steps, and walkways will make your home safer for both you and your guests to navigate after dark. A home with security features will certainly add value.
Landscape Lighting Improves Curb Appeal and Enjoyment of Outdoor Living Spaces
A landscape lighting designer can help you choose outdoor lighting that will improve the curb appeal of your home. If you have invested in landscape design that maximizes your outdoor living spaces, installing outdoor lighting is essential to ensure that you are getting the full use of those areas. A professionally installed system can be designed around the unique features of your property and will improve your overall curb appeal.
Install Outdoor Lighting with the Right Techniques
There are several techniques that landscape lighting designers will use. Highlighting, silhouetting, and shadowing all place the light at the base of an architectural feature, but will highlight that feature in different ways. Washing, uplighting, and downlighting are techniques outdoor lighting contractors will consider and they will know how to best showcase your property and features. Moonlighting and accenting are softer ways to use lighting, and can create a beautiful aesthetic glow. Pathlighting will illuminate walkways, steps, and bends. Pool lighting can be submerged and provides a glowing effect.
Security lighting can be on timers or motion activated and focus on entry points. Consulting an expert can help you understand which lighting techniques will work best for your property.
Curb appeal and outdoor aesthetics will always increase the value of your home. Increasing safety and security will not only benefit you now, but can make your home more marketable in the future. Working with an outdoor lighting contractor who understands landscape lighting design is the best way to make the most of your outdoor spaces. If you've been thinking about having new outdoor lighting installed, contact Sprinkler Pro to learn more about how we can help by designing and installing a custom outdoor lighting package on your property.
We Use products from the following companies