Is Landscape Lighting Worth the Cost?
In the current economic climate, everyone is trying to cut costs. You may want to install outdoor lights, but are now worried that landscape lighting may not be worth the cost. Landscape lighting, however, is a great way to increase the value of your home. Whether you are planning to sell your home in a few years or stay long term, when you install outdoor lights, you are making a decision that is an investment in your home. Landscape lighting can enhance the look of your home, increase your property value, and make your home more safe and secure. There are many benefits to installing outdoor lighting, making it well worth the cost.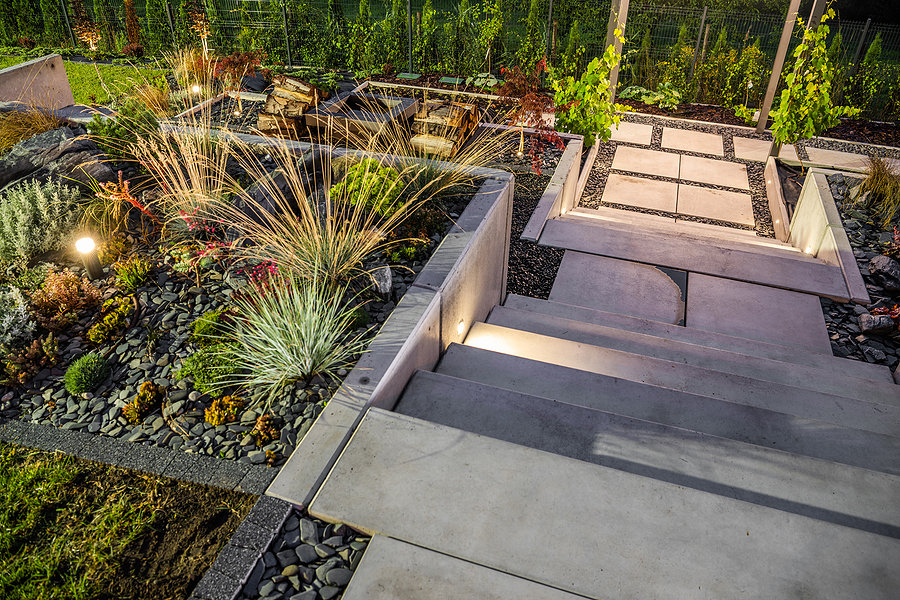 Highlight Architectural Features
The current trends in outdoor lighting are focused on aesthetics, such as highlighting architectural and landscaping features with uplighting. If you have invested in your landscaping and architectural features for your home, outdoor uplighting, where a light is placed at the base of the feature, will cast a beautiful glow on these features after dark. Other methods of outdoor accent lighting can accentuate other outdoor focal points, such as swimming pools, water features, fire pits, and various other hardscapes. Outdoor accent lighting will draw the eye to these features when entertaining after dark. You can showcase your lawn, walkways, and landscaping features and make the space appear bigger and more high-end.
Well Lit Outdoor Areas are More Secure
While many homeowners are drawn to outdoor uplighting for the welcoming atmosphere they provide, a well-planned landscape lighting design boasts security and safety features as well. Lighting the exterior of your home is a smart choice to increase security and discourage intruders. While many homeowners fear that security lighting will be harsh and unattractive, outdoor lighting designers can help you find lighting that provides home security while adding beauty to your property. A good lighting designer will look for shadowy areas of your home and property and install motion sensor lights so an intruder will not be able to hide. In addition to deterring intruders, lighting your outdoor pathways, steps, stairs, and walkways will make your home safer for both you and your guests if you are outdoors after dark. Well lit pathways lead to a decreased risk of tripping or stumbling.
Outdoor Lighting Improves Outdoor Living Spaces
You know that outdoor lighting will increase security and safety and will make your home look nice, but when you install outdoor lights, you will also increase your enjoyment of your outdoor living spaces. If you have invested in landscape design for the purpose of enjoyment, such as an outdoor kitchen on a deck or patio, a firepit, or a pool, outdoor lighting means that you can enjoy those spaces well into the evening. A professionally installed system can be set up for the specific needs of your property, which will allow your lighting designer to focus on the areas that will not only increase safety and curb appeal, but also cozy up the areas that you want to enjoy.
Security, safety, curb appeal, increased value, and increased enjoyment of your property are all benefits of installing outdoor lighting. When you choose to work with a landscape lighting designer, it will be well worth the investment. Working with an experienced outdoor lighting design and installation team is the best way to make the most of your outdoor spaces. For more information on our lighting design and installation services, contact Sprinkler Pro today.
We Use products from the following companies