How to Use Landscape Lighting to Transform Your Patio or Deck
If your home has a deck or patio space, then you know just how much pleasure you can get from spending time there. However, if you don't have the proper landscape lighting, then you may be limited to when you can enjoy your outdoor living spaces. By implementing landscape lighting, you can completely transform your patio or deck area, giving you a beautiful and inviting area that can be used day or night. With the help of an outdoor lighting designer, you can create ambience with thoughtfully placed lighting elements to not only provide light, but also a beautiful view from anywhere on your property.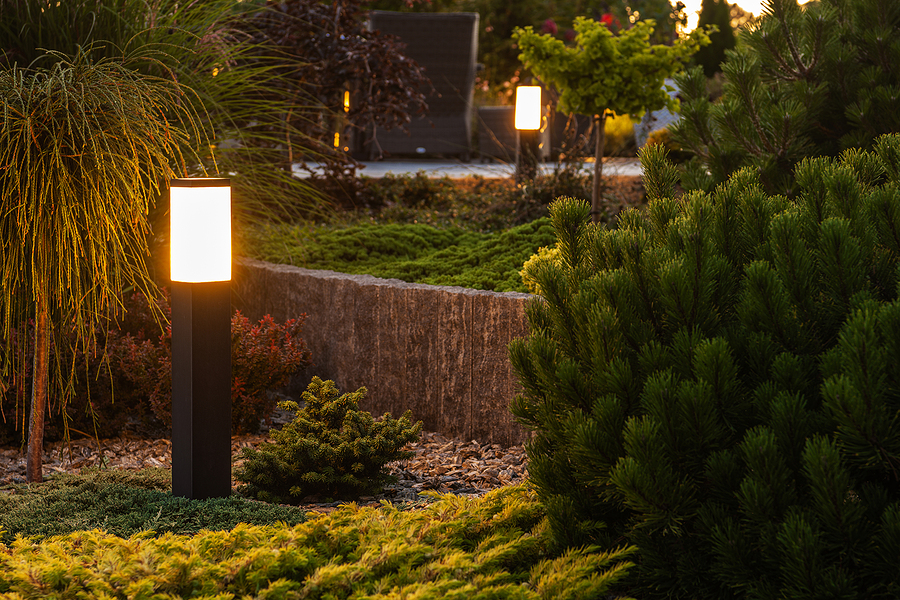 1. Light Your Pathways
If you have pathways leading from your deck or patio space throughout your backyard, then light them using pathway lights. This adds a touch of charm to the space and is also essential for safety when walking around at night. Capped pathway lights are ideal because they direct the light downward to illuminate the walkway without casting too much light in other directions.
2. Spotlight Your Landscape
If you have any landscape features you're particularly proud of, such as a garden, a pond or a fountain, then talk to your designer about highlighting them with spotlights. This will draw attention to these beautiful features and add a sense of drama to your space. You can use a combination of up-lighting and down-lighting to create an interesting display that will look great at night.
3. Highlight Your Water Features
There's something magical about dancing lights reflecting off the surface of a pond or fountain. You can create this effect by having lights installed around your water features. Submersible lighting is perfect for ponds.
4. Add Step Lights
If you have steps leading up to your deck, step lights are a must. You can have LED lights installed into the risers to illuminate them. Doing so provides enough light to see where you're going without overwhelming the surrounding area and disrupting the ambiance you're trying to create.
5. Install Wall Lighting
Odds are your deck or patio space is adjacent to your home. If this is the case, the best way to add primary lighting to your outdoor space is by installing lights to your home's exterior walls. For example, installing sconces or coach lights along the side of your house can provide enough light to enjoy your patio space.
6. Hang String Lights
Another excellent way to provide light to your patio or deck space is by hanging string lights. These are great because they provide a soft, warm glow that can help make your outdoor space feel even more inviting. Depending on how much space you have to work with, you could either hang them in a single line above the patio or deck or use multiple lines for a fuller effect.
These are just a few tips for lighting your patio or deck space. With the right outdoor lighting design, you can create an inviting and safe atmosphere that you and your family can enjoy anytime, day or night. For information about our landscape lighting maintenance services, contact Sprinkler Pro today.
We Use products from the following companies