Can Landscape Lighting be Energy Efficient?
Investing in landscape lighting adds so much to the aesthetic look of your outdoor space. Good lighting can help you emphasize key design elements and create an inviting atmosphere. Proper landscape lighting can also help improve the safety and security of your property.
However, some homeowners are hesitant to invest in lighting due to concerns about energy efficiency. After all, lighting your property throughout the night requires energy — and depending on what kind of lighting you're using, those energy costs can add up. Fortunately, there are ways to ensure your landscape lighting is energy-efficient.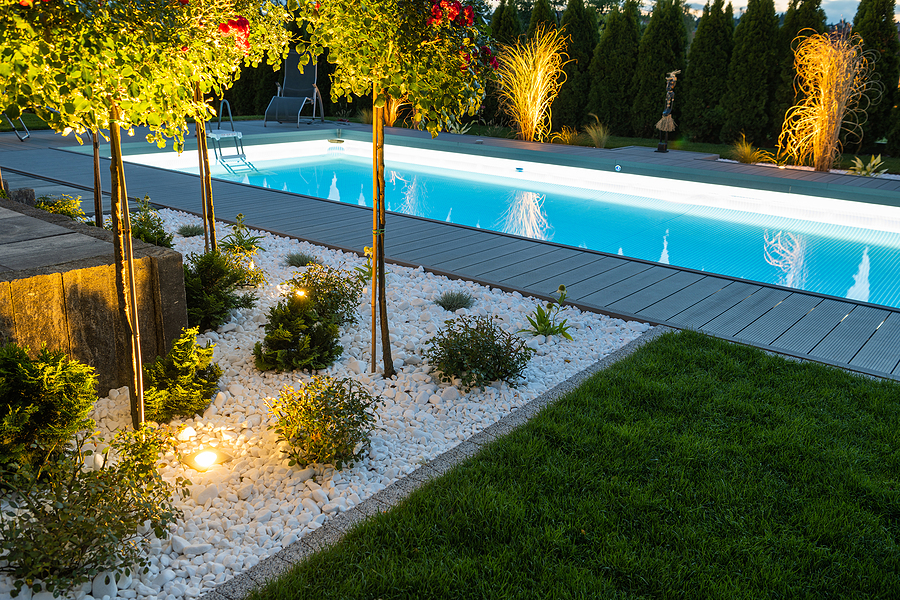 Choosing Energy-Efficient Landscape Lighting
There are many options to consider when shopping for landscape lighting. The following are a few tips that you can keep in mind when choosing the right lighting for your home to ensure that your landscape lighting is energy efficient:
1. Use LED Lights
LED lights not only use much less energy than traditional incandescent bulbs (up to 75 percent less energy), but they also last much longer. The average LED lasts up to 50,000 hours, whereas incandescent bulbs only last a couple of thousand hours at the most. As a result, you'll spend less money in the long run replacing bulbs.
2. Use Low Voltage Bulbs
Low-voltage landscape lighting is another great way to save energy while still providing adequate outdoor lighting. Low-voltage bulbs are much more efficient than traditional 12-volt bulbs, and they provide just as much light. Plus, since the voltage is lower, you won't have to worry about overloading your electrical system.
3. Use Motion Sensors
Motion sensors are a great way to reduce energy costs while still being able to enjoy the benefits of landscape lighting. Motion sensors will automatically turn on the lights when someone enters the area, meaning you don't have to worry about leaving your outdoor lights on all night. This can save a significant amount of energy over time.
4. Use Automation
Another great way to make sure that your landscape lighting is energy-efficient is to use automation. With automated systems, you can set specific lighting schedules, turn the lights off and on remotely, and even adjust brightness levels. Automation allows you to control your landscape lighting without having to adjust it manually.
Use Kichler Design Pro LED Fixtures
Here at Sprinkler Pro, we use Kichler Design Pro LED fixtures with Radiax Optics to create a high-quality outdoor lighting setup for your property that won't use much energy. These LED lights are low voltage and incredibly energy efficient. Additionally, you can program them to turn on and off at specific times and even adjust brightness levels remotely using an app.
Install Energy Efficient Outdoor Lighting Today
Installing high-quality, energy-efficient landscape lighting is a great way to enhance the look and feel of your outdoor space without breaking the bank. By choosing the right kinds of lights and taking advantage of automation, you can save on energy costs while still enjoying all the benefits that outdoor lighting systems can provide.
If you've been thinking about installing an outdoor lighting system on your property, now is a great time to talk about scheduling an estimate. Outdoor lighting has many benefits including greater safety and eye-catching curb appeal. Contact us at Sprinkler Pro today to learn more about our outdoor lighting design and installation services.
We Use products from the following companies