When Should I Turn On My Sprinkler System After Winter?
Now that winter is ending, it is time to turn on your yard's sprinkler system. However, if you are like most homeowners, you might be unsure as to exactly when to turn on the irrigation system after winter.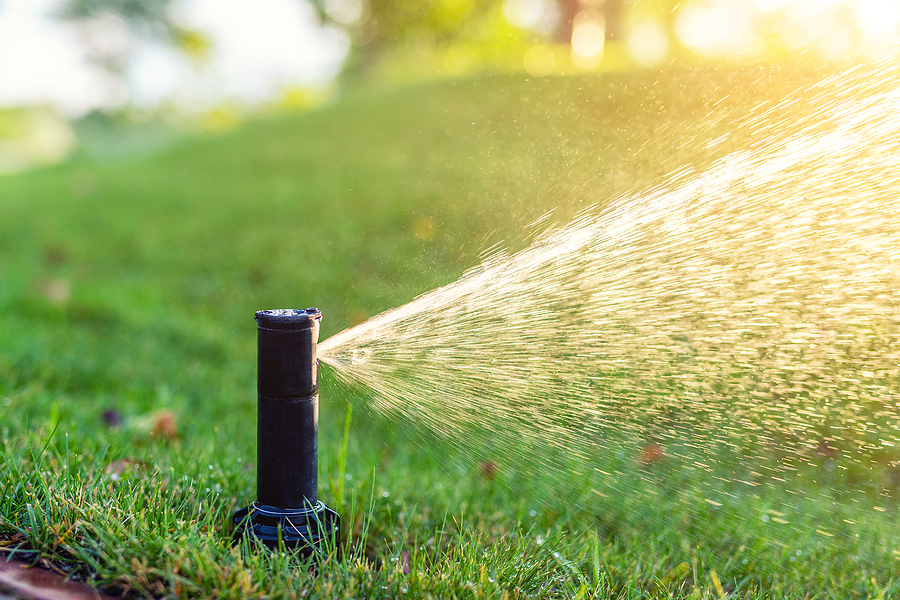 Some homeowners assume turning on the sprinkler system on the first day of spring is optimal while others wait until summer's start to activate the system. Let's separate fact from fiction and reveal exactly when to turn on your irrigation system after winter.
Does Spring Signal It Is Time to Water Your Lawn?
Spring is almost always the best time to turn on the sprinkler system. The cold weather is almost behind us, the warm weather is here and you need to prepare your lawn for a Northeast Ohio summer. However, we all know winter likes to linger into March.
In general, the optimal time frame for activating your sprinkler system in the Cleveland area is between mid-May and early June. The industry term for spring irrigation system startups is "summarizing" as it prepares your sensitive lawn, landscaping, and surrounding components to endure the warmer temperatures and additional sunlight.
Consider the Current Ground Temperature
The winter weather has the potential to cause the ground below to freeze. Furthermore, inclement weather might take a toll on your irrigation system's components. It is quite possible the ground shifted during the winter. There is even a chance the pipes of your sprinkler system have corroded or cracked. Lean on the professionals for an in-depth analysis of your sprinkler system and they will determine if any such problems have arisen.
Even something as seemingly subtle as a loosening of the fittings has the potential to prevent your sprinkler system from functioning correctly. It is best to wait to start up your sprinkler system until the ground is at least partially thawed out and the frost is gone.
Will New Plants or Landscaping Be Added?
The answer to the question of when to turn on your irrigation system after winter partially hinges on your plans for your property. If you are planning on adding new plants or landscaping to your property, it will impact your sprinkler system activation schedule. The best approach is to have the sprinkler system started before plants and other landscaping is added, ensuring the grass, garden, flowers, shrubs and other greenery receives ample water for timely growth and optimal health.
Sprinkler Pro Irrigation System Start-Up
Starting up a sprinkler system in the spring is not a do-it-yourself (DIY) project. Rather, a project of this magnitude and complexity requires the expertise of proven sprinkler system technicians. Our team is here to do the work on your behalf, ensuring your sprinkler system functions to perfection, ultimately helping you get off to a solid start during the spring season.
Our team will analyze the entirety of your sprinkler system using a comprehensive checklist. Starting up a sprinkler system the right way requires opening supply valves, pressurizing supply lines, checking out the main lines, testing backflow devices, determining if there are leaks in the water main, and plenty more. When in doubt, lean on our team to ensure your sprinkler system is activated the right way and you will be quite happy with the results.
Contact Sprinkler Pro Today
Sprinkler Pro is here to ensure your property's sprinkler system is working just right, setting the stage for your lawn, trees, shrubs, flowers, and other greenery to receive exactly the right amount of hydration. Reach out to us today for more information about when to turn on your irrigation system after winter or for any service or repair for your current sprinkler system. You can contact Sprinkler Pro by phone at (330) 995-0283, by email at customerservice@sprinklerprollc.com or by filling out our contact form.
We Use products from the following companies