Spring is Here! Time to De-Winterize Your Sprinkler System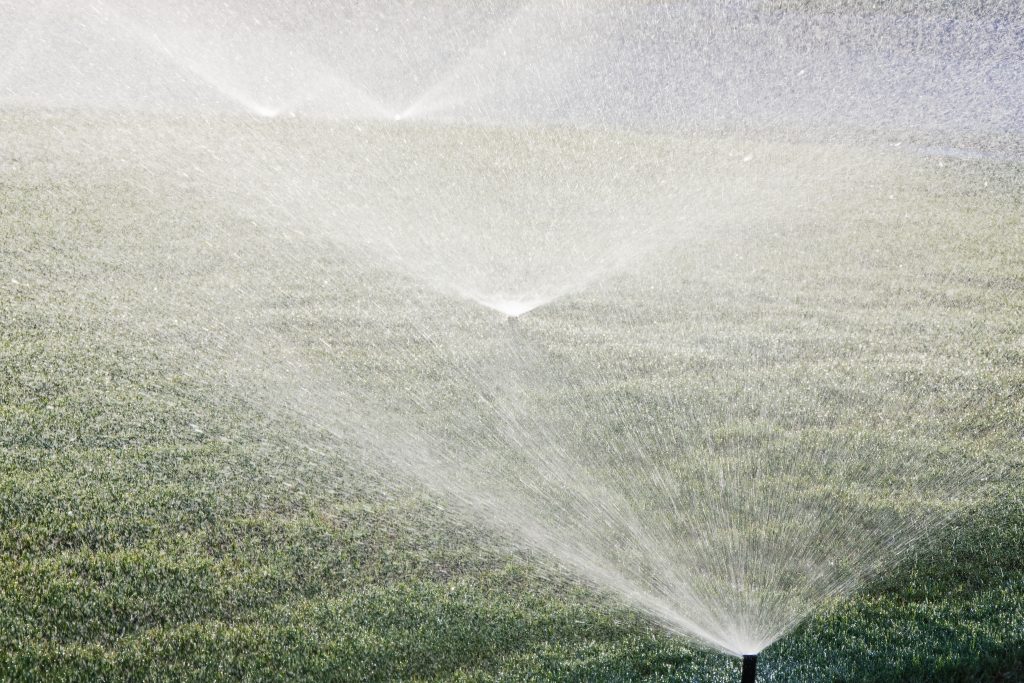 Spring is here! After winter of 2020 which felt like it lasted about 20 years itself, it's finally time to open the doors and windows, get outside, and get busy on that lawn and garden. But wait!
It's been a long Ohio winter, and you can't just turn on everything and hope the sprinkler system is ready. Even if you properly winterized your Cleveland area irrigation system, you'll still need a professional to get started for spring so that you can begin watering those shrubs, flowers, lawns, and gardens efficiently and easily.
Identify Problems Before a Big Break – De-winterize your Sprinkler System
While technically you could just turn your sprinkler system back on, doing this without following all the steps could cause your entire system significant damage. Even the best winterization may not prevent cracked or broken piping. Sprinkler heads can break off or become jammed. If there is a clog in the system, water could back up and the pressure could escape in areas that damage other pipes or areas of your landscaping.
Leaking water could cause water damage to different areas of your home, yard, or business. And let's not forget the air and debris that can blow out when a system starts back up. Also, if you de-winterize too early, you may get additional damage from cracking and freezing with a late spring storm.
Save yourself the repairs, and have a professional address small problems before any big problems can occur.
Save Time and Effort – De-winterize your Sprinkler System
Starting up your own sprinkler system take time and effort, even if you have the know-how to do so. There's the lengthy process of inspection, repair, and testing
Instead, let the professionals do all the work. Professional irrigation specialists understand the seasonal weather of Cleveland and know just the right time to de-winterize your system for the best results.
Sprinkler Pro's technicians carry many of our professional grade parts for your sprinkler system. Consumer-grade parts wear out quickly and might not match up with your current sprinkler or irrigation system. Our large professional-grade parts inventory helps us repair any problem in the field and get your irrigation system working again.
Whether it comes to quick replacement of a part, tightening a connection, or testing for correct drainage, the experts are ready to tackle all issues with the right tools.  Sprinkler Pro technicians are highly knowledgeable about both residential and commercial sprinkler systems.
Sprinkler Pro can help with all your irrigation needs for the season. Sprinkler Pro services will begin after the thaw around April 15 – we wait until it's warm. We've already started pre-registration but there is still time to get on the list. Call (330) 995-0283 to get on the spring start-up list today.
We Use products from the following companies