Top Trends in Modern Outdoor Accent Lighting
Modern outdoor accent lighting is always evolving to best meet the needs of homeowners who want to highlight their home's exterior. Outdoor lighting can greatly increase your curb appeal if done well, so looking at the top trends is an excellent way to begin your landscape lighting design plans.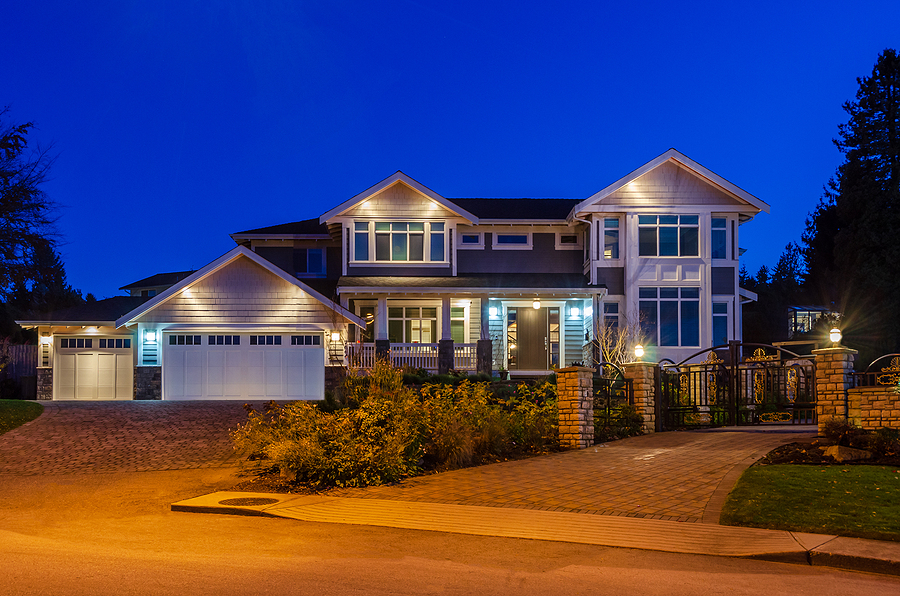 Smart Lighting
Smart systems are always trending, and outdoor lighting ideas are a good place to use smart technology. Your phone or a remote can control your lighting system, and these systems can be dimmed, brightened, and can even change colors easily. When the system is installed and set up, it becomes very user friendly for the homeowner to make adjustments as they wish. Smart lights can be used anywhere in an exterior lighting design and can make your home look and feel very high end.
Hardscape Lighting
The hardscapes are areas in your landscape design that are not plants. You can use hardscape lighting to highlight pillars, walkways, stairs, raised beds, and edging. Pergolas, gazebos, and water features are popular hardscapes that only improve with outdoor lighting. You will find many outdoor lighting ideas that focus on featuring your hardscapes, and for good reason.
Spotlighting
Spotlighting is often referred to as "up lighting" in landscape lighting design. The lights are placed at ground level and point up to highlight different exterior features. Spotlighting can also be used as a security feature. When you have a solid exterior wall, up lighting on that wall will make it very hard for anyone to lurk in the shadows, and it can provide enough light for you and your guests to safely walk around your property at night.
Tree Lights
If your property is surrounded by trees, lighting can be installed to feature both the trees and your property. Mounting the lighting in the trees can produce downlighting, which will mimic natural moonlighting, while spotlighting can feature the trees themselves. Tree lighting can add visual intrigue to your property.
Bistro Lighting for Your Outdoor Living Spaces
Many outdoor living spaces will have some sort of lighting design to make the outdoor spaces functional at night. Bistro lighting, also called strand lighting, is made up of lights strung together and installed above your outdoor space. Bistro lighting can take your outdoor living spaces to the next level and make an excellent addition to your entertaining areas.
Energy Efficiency is Trending in All Outdoor Lighting Ideas
When you are brainstorming outdoor lighting ideas for your property, choosing energy efficient lighting is an important consideration. LED lighting is often trending because it is not only energy efficient, but has a long life span and can be designed in many different ways that make your outdoor lighting ideas unique.
No matter what outdoor lighting designs you are drawn to, the next step is to speak with a landscape lighting expert who can help you finalize your outdoor lighting design and schedule to install that design for you. When you work with a vision and the professionals who can make that vision a reality, you will have a property that is the envy of the neighborhood. Contact Sprinkler Pro to learn more about our outdoor lighting installation services and start planning your outdoor lighting design today!
We Use products from the following companies