Will a Landscape Lighting Design Affect My Home's Value?
The answer to this question is simple. Yes, a landscape lighting design will affect your home's value in a very positive way. Most homeowners who incorporate outdoor accent lighting reap the benefits of improved curb appeal, safety, and security. All of which will definitely increase your home's value.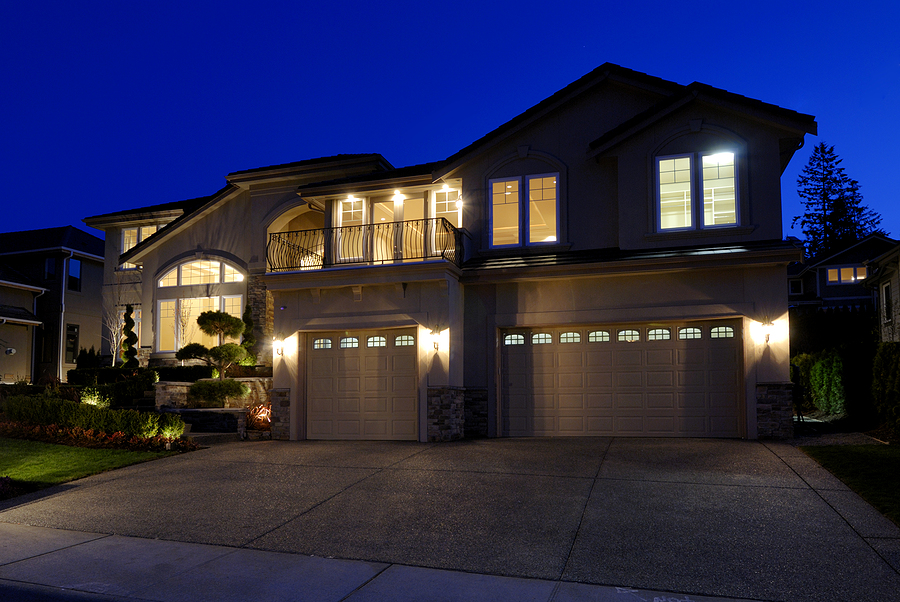 Landscape Lighting Has Many Benefits
Adding outdoor lighting to your property is well worth the investment. Beauty sells homes, and outdoor accent lights will add an upscale edge to your property. The right landscape professionals can install lighting that highlights the various features of your property, including LED lights in your water features, spotlights on landscaping highlights, and soft lighting to define your walking paths and outdoor living spaces. An outdoor lighting design can enhance and highlight the architectural details of your house and bring attention to your favorite outdoor spaces.
Outdoor Accent Lighting Can Increase Your Home's Value
Outdoor lighting will always increase your home's value. Homebuyers are looking for homes that are both beautiful and practical, and a lighting design offers both. With a landscape lighting design, you can offer an evening open house to really show off the beauty of your home with a dramatic flair. Even if you choose not to invite buyers to your house after dark in person, exterior lighting will create compelling pictures of your home to share in your listing.
There is something about a beautifully lit photographed outdoor space at night that will help draw buyers to your property. Exterior lighting can enhance the look of your home at night, and knowing that the safety and security benefits of exterior lighting are already there will make your home that much more attractive to buyers.
Landscape Lighting Design Boosts Safety and Security
While the aesthetics of outdoor accent lighting can't be minimized, well lit walk paths and water features offer both safety and security. You won't need to worry about anyone missing the edge of the pool, falling down the steps, or tripping over a poorly lit pathway when walking around your property.
Adding motion triggered or timer lights outdoors can also make a big difference in the security of your home. Dark spaces can invite unsavory behavior, but a well lit space can make it difficult for trespassers to sneak around without detection.
Hiring outdoor lighting professionals to help you design your outdoor lighting and install it for you is well worth the investment. They can provide knowledgeable insight about how certain lighting can accent the outdoor spaces you have. They know what fixtures work best for certain areas, and can suggest lighting design elements to enhance the beauty of your property. They will know how to position accent lights, and where to install them so they blend into your property while highlighting your favorite features. The benefits, both practical and aesthetic, of a professional outdoor lighting design are well worth the initial costs. The security features and curb appeal will be an asset when you list your home, and in the meantime, you will enjoy the beauty, safety, and security that outdoor lighting can provide.
If you've been thinking about adding new outdoor lighting to your landscape, walkways, and outdoor spaces, contact Sprinkler Pro today. We have a knowledgeable and experienced team of experts to help you create the curb appeal and accent lighting you've always envisioned for your property.
We Use products from the following companies