How to Prepare Your Property for Trenching Services
There are a lot of landscaping projects that homeowners can do themselves. However, there are some projects that may require trenching. Although you could attempt to dig a trench yourself, it's generally a task best left to the professionals. After all, a professional trenching service will have the expertise, experience, and equipment needed to do the job quickly, safely, and correctly.
When you hire a professional trenching service, they will typically handle utility marking for you to make sure they don't hit any important underground pipes or wires. Preparing the trenching site beyond that will be left to you as the homeowner. The following are a few things that you will need to do in order to prepare your site for trenching: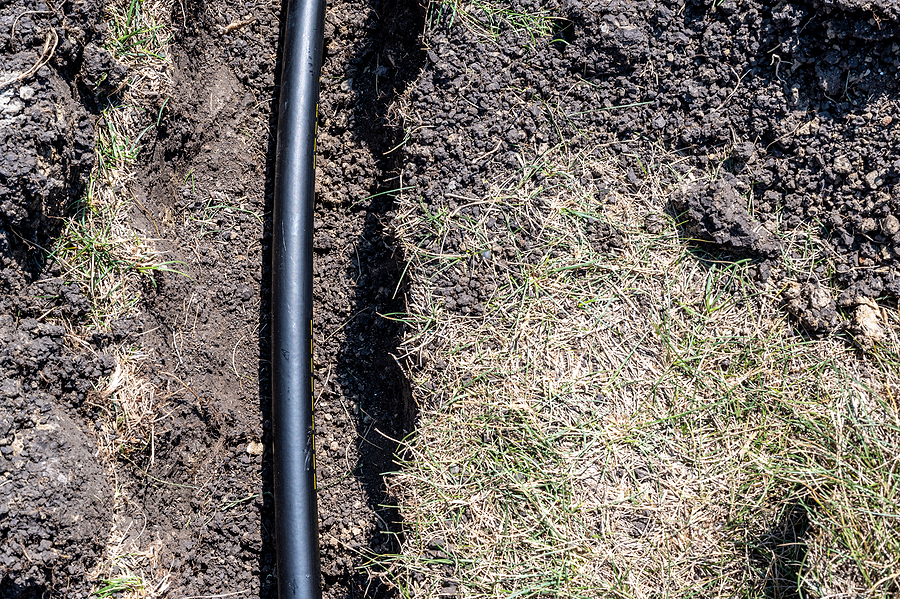 Secure the Proper Permits
Every municipality has its own set of regulations regarding digging trenches. For example, you may not be allowed to dig trenches deeper than a certain depth or size. To make sure that you're following all applicable laws, you'll need to secure the proper permits before beginning any work.
To secure the proper permits, you'll need to visit your local municipality and pay the required fees. You'll also need to provide information regarding your project and the desired trenching plan.
Clear the Area
Most professional trenching services are not going to clear your property for you. Even if they did, odds are they would charge you an extra fee for doing so. With that in mind, you'll want to ensure the area where you need the trench is cleared of any outdoor furniture, gardening equipment, debris, rocks, or other obstructions.
Don't worry if the planned trench passes through a concrete surface. Your contractor will handle that for you. However, if plants or other types of vegetation are currently obstructing where you plan to dig the trench, you'll need to remove them on your own if you want them saved.
Ensure Safe Access
The contractor you hire will need access to your property with the necessary equipment. This means having a clear pathway from the street to your yard. You'll want to make sure that the entrance and exit paths are wide enough for them to navigate through without any issues.
If you have a gate, you'll also want to ensure that the contractor will be able to access it without an issue. Additionally, you'll want to make sure that there aren't any vehicles blocking their way on the day of their arrival.
Notify Your Neighbors
It's also a good idea to notify your neighbors if you plan on having a trench dug on your property. This way, they'll be aware of the situation and will be able to take any necessary precautions, like parking their cars in an alternate spot or moving any furniture that might be obstructing the contractor's access. Not to mention that there's going to be a flurry of noisy activity in your yard, which means it's polite to let them know in advance.
These are some of the things you'll want to do to prepare your property for trenching. Remember that before the project begins, you'll want to have a conversation with your contractor about what you can expect from the trenching job. Ask about any specific instructions that may apply to your property or any potential risks that could arise. This way, you'll be fully prepared for what to expect and can take any necessary precautions before the project begins.
If you have a project that requires trenching, we can help. We can schedule trenching services anytime of year as long as the ground is workable. To learn more about our trenching services, contact Sprinkler Pro today.
We Use products from the following companies