How Much is Professional Outdoor Lighting?
If you have any kind of exterior space on your property, such as a driveway leading up to your garage, a sidewalk that leads to your front door, or a yard (whether in front of your home or out back), consider installing outdoor lighting. Outdoor lighting is just as important as indoor lighting. However, it can be a bit on the expensive side. After all, you'll need to pay for the fixtures, the cost of installation, and the energy that it will require to light your exterior. With that in mind, you'll want to have a general idea about the costs of a project like this before making a decision.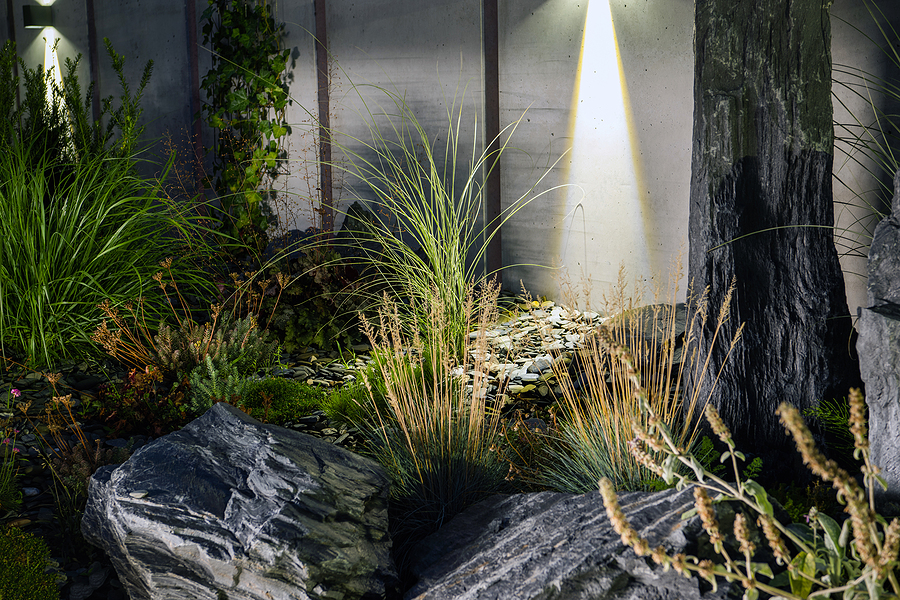 The Benefits of Investing in Outdoor Lighting
Outdoor lighting is an investment, and it's important to know what you're paying for. If your outdoor lighting plan is properly designed and installed by a professional, it can be incredibly beneficial to your home. The following are just a few of the benefits of investing in outdoor lighting:
Add to your home's curb appeal: Not only will outdoor lighting make your home more attractive to potential buyers, but it can also add to your home's curb appeal. An attractive curb appeal is very inviting for you and your guests, and it's an opportunity to show your personality. This can also be a great selling point if you're ever looking to sell your home.
Deter potential burglars: A well-lit home is less likely to be targeted by burglars. By shining a light on entry points, you can make it much more difficult for someone to break in without being seen.
Create a safer environment: Outdoor lighting can also help to create a safer environment around your home. By lighting up walkways, you can help prevent trips and falls.
The Costs of Outdoor Lighting
The cost of outdoor lighting will vary depending on a number of factors, such as the type of fixtures you choose, the size of your property, and the complexity of the installation. For example, pathway or driveway lighting tends to run between $50 and $150 per fixture (for both the parts and installation). Installing porch lights can run between $65 and $250 depending on the fixtures you buy.
A basic outdoor lighting project, such as installing a back porch light, will generally run around $300. If you plan on installing an entire outdoor lighting system that includes motion-detecting light fixtures, solar lights, and designer lights all around your property (such as around your pathways, driveway, and pool), it can cost upwards of $5,000. This is considered the high-end price tier as far as outdoor lighting projects go.
As you can see, the $300 to $5,000 range is quite broad. In order to get a more specific estimate of your outdoor lighting project, it's best to consult with a professional. They will be able to take into account all of the factors mentioned above and give you a good estimate.
In general, most people end up spending between $2,000 and $4,000 on their outdoor lighting, with the national average cost of around $3,000.
Get a Professional Light Installation Estimate Today
Because the costs can vary so greatly from one project to another, consulting with a professional is the best way to get an accurate estimate on the costs of installing outdoor lights. Here at Sprinkler Pro, we will be able to assess your property, understand your needs, and give you a more accurate price range for the project. To request an estimate, contact us at Sprinkler Pro today.
We Use products from the following companies