How Much Does it Cost to Maintain a Sprinkler System?
There are many benefits to having a sprinkler system. A lawn irrigation system is the best way to keep your lawn looking great all year long. You will have the benefit of consistent, accurate watering that will result in a lush, healthy carpet of grass, and keep your curb appeal looking its best. You'll likely save money on your water bill, and will know that the guesswork is taken out of watering your lawn. But, since installing a lawn irrigation system does require ongoing maintenance, it's a good idea to know what to expect.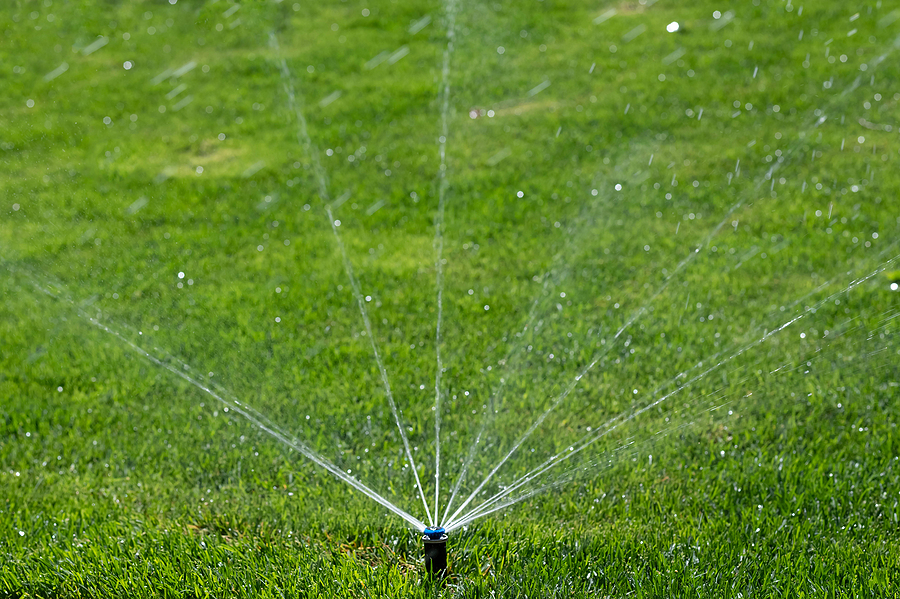 What Goes Into the Price of a Lawn Irrigation System Maintenance Plan?
When you get a quote for a lawn irrigation system maintenance plan, you are getting a price based on several variables. First, the professionals will consider the size of your irrigation system. The bigger the system, the higher the cost, simply because you will have more zones, and therefore more parts to inspect and maintain. An irrigation system is like anything else. Even high-quality systems need to be checked on a regular basis to address normal wear and tear and fix things as needed before small repairs turn into big repairs.
Your irrigation system is built to last and made to weather the elements, but as the ground freezes and thaws, your system may need to be adjusted. Sprinkler heads could become loose or clogged, connectors may need to be tightened.  The best way to ensure your irrigation system is always functioning to its full potential is to schedule regular maintenance with an experienced irrigation specialist. A proactive maintenance plan will save you time and money in the long run, and will keep your lawn and landscape looking its best.
Benefits of Hiring a Professional to Maintain a Lawn Irrigation System
While it might be tempting to think that you can perform maintenance on your own lawn irrigation system and save a few dollars, it may end up costing you more unless you happen to be a landscaping and irrigation system professional yourself. When you have a lawn irrigation system maintained by professionals, you are paying for their knowledge and expertise. They understand the electronic components, valves, water pressure, voltage requirements, and everything else that goes into a properly functioning irrigation system. This is an investment in your home, so you want to make sure it's maintained properly. If you attempt to maintain your system yourself, you could damage both the system and your lawn, resulting in costly repairs to both. When you hire a professional, you'll have the peace of mind knowing that it was serviced correctly and will only benefit, not damage, your property. If you ever do run into an issue with your system, you will have the right people to call to both diagnose and remedy the problem asap.
Having a professional maintenance plan for your lawn irrigation system is the best way to keep your property looking beautiful and protect the investments you've made in your curb appeal. Incorporating a lawn irrigation system maintenance plan is an excellent choice, and will pay for itself in no time at all. To learn more about our professional, experienced irrigation system maintenance options, contact Sprinkler Pro today!
We Use products from the following companies