Why Use a Licensed Contractor for Your Irrigation System Repair?
Whether you already have a lawn irrigation system or you are looking to have one installed, hiring a licensed irrigation contractor for regular system maintenance is an important part of keeping your system operating at peak levels. You may think that after installation you can maintain it on your own, but you will find your lawn irrigation system works much more efficiently with regular system checks done by the right professionals.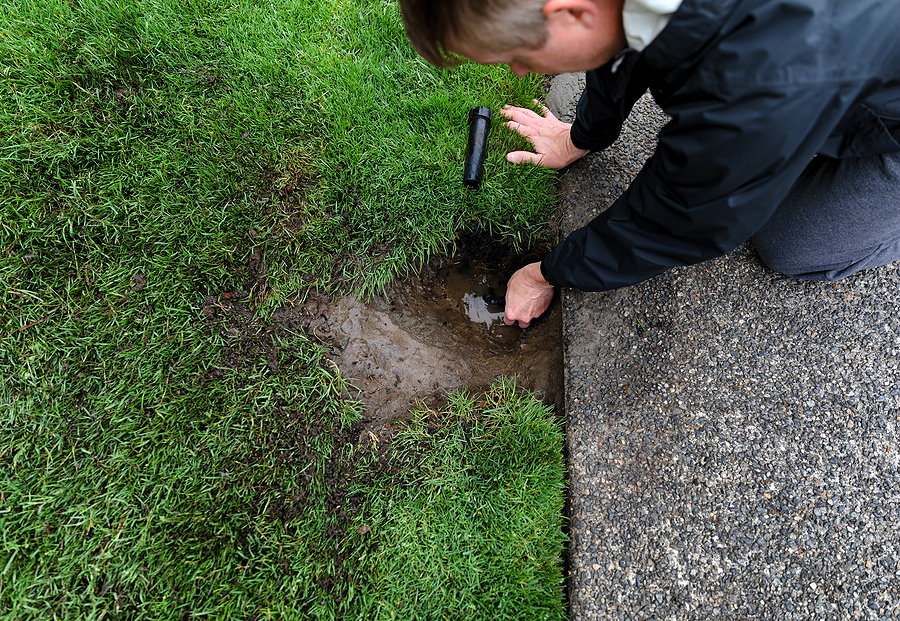 Benefits of Having a Lawn Irrigation System
A well-working lawn irrigation system is an important part of keeping a well-maintained, healthy lawn that will increase your curb appeal. A lawn irrigation system takes all the guesswork out of watering and can save you both time and money. Watering without an irrigation system not only wastes water, but the uneven irrigation can create brown or sodden areas. When you have a well-functioning and high-quality lawn irrigation system installed and maintained by a licensed contractor, you will have a beautiful landscape that just keeps getting better over time. Using a professional means that your lawn irrigation system can be custom designed for your property's exact lawn care needs. When you are ready for a lawn sprinkler system, working with the professionals can ensure you choose the right system from the right company, and that the installation will be done exactly as required for a high-functioning, reliable system.
Benefits of Working with a Professional for Your Lawn Sprinkler System Repair
No matter how well your system is installed and maintained, weather and normal wear and tear can impact your system's efficiency over time. Your lawn irrigation system is exposed to the elements, so repairing it periodically is to be expected. Finding and diagnosing the problem can be challenging for most homeowners, and it's possible to cause more damage by trying to repair it on your own. Valves, sprinkler heads, and controllers should always be repaired by a licensed contractor. When you notice a clog or a leak, the professionals can identify exactly where the problem is and find the right solution. In the case of landscaping accidents that may damage the components, the professionals know how to help your system get back to working as it should.
Having a Licensed Contractor for Regular Maintenance
A professional team is the right choice to handle scheduled maintenance. This includes starting your system up in the spring and winterizing your system in the fall. As the weather changes, your lines will need to be checked and the pipes and valves need to be inspected, and in some cases, repaired or replaced before starting the system again next year. When it's time to winterize your lawn irrigation system, the professionals will know how to ensure there is no water left in the line that could freeze and damage the lawn sprinkler system.
YouTube, Tiktok, and Instagram reels make it look easy-like anyone can handle their own lawn sprinkler system repairs and maintenance-but you can't believe everything you see. Once you've installed a lawn sprinkler system, you need to protect your investment, and that includes partnering with the professionals to do what they are best at. Having a licensed contractor to take you from installation to maintenance to repair is the right way to have a lawn irrigation system that is working exactly as it should. Take the hassle out of watering your lawn and landscape with help from Sprinkler Pro. Contact us to learn more about our irrigation system installation and maintenance services.
We Use products from the following companies