Setting Your Lawn Sprinkler Schedule: When is the Best Time to Water Your Lawn?
The significant advantage of having an irrigation system on your property is that you can automate the watering process. With an automated schedule, your system will turn on and off at predetermined times. As a result, you have more control over your watering schedule and can ensure that your lawn gets the optimal water it needs.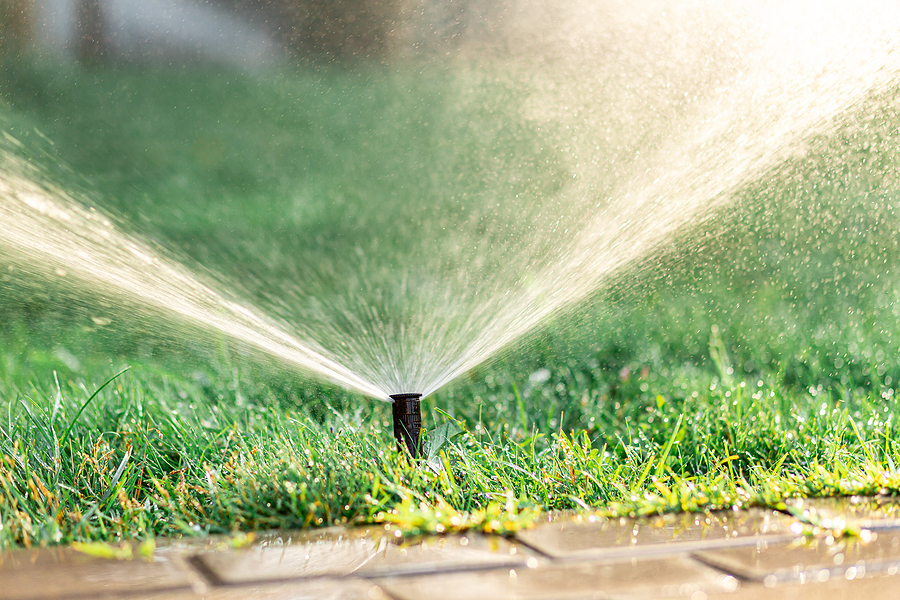 When to Water Your Lawn
Ensuring that your lawn gets the proper amount of water when it needs it most is crucial to the health of your grass. An automated irrigation system will make this much easier to do as you can simply set a schedule and let your sprinklers do the work for you. With a properly scheduled watering routine, you can keep your lawn healthy and looking great all year long.
That being said, be sure to keep the following factors in mind:
The Amount of Water
The general rule of thumb is to provide 1" to 1 1/2″ of water per week for your lawn, which should be spread out over 2-3 watering days.
The Time of Day
Watering your lawn in the morning when temperatures are cooler and the wind is calm is best. During this time, less water will be lost to evaporation, and more of the moisture will be absorbed into the ground.
The Type of Grass
It's important to note that different types of grasses have different water needs. For instance, warm-season grasses like Bermuda and Zoysia should be watered more often than cool-season grasses like Fescue and Rye.
The Time of Year
Additionally, the amount of water your lawn needs can fluctuate depending on the season and weather conditions. During the summer months, you may need to increase your watering frequency if temperatures are particularly high and humidity is low.
Ensuring That Your Lawn Gets The Water It Needs
Knowing when to set your sprinkler schedule is just the first step. You also need to make sure that your lawn is receiving enough water when your system turns on. To determine this, you should have a professional investigate your soil type and inspect your sprinkler system. They will be able to provide you with an estimate of how long your sprinklers should run for each session based on your unique property.
Check for Signs of Over or Under-Watering
It's also important to check frequently for signs of over or under-watering. These signs include wilting grass, dehydration, brown spots on the lawn, and standing water. By staying alert for these signs, you can make sure that your lawn is getting the exact amount of water it needs, and you'll know if something isn't quite right.
Install a Rain Sensor
Finally, you can consider getting a rain sensor installed on your system. A rain sensor will detect when rainfall is sufficient and adjust the watering times accordingly to prevent over-watering. This type of technology can be a great resource to have at your disposal as it ensures that your lawn is never under or over-watered. With this device, and regular preventative maintenance, you can be sure that your lawn is receiving the optimal amount of water it needs.
Contact Sprinkler Pro Today
With the right knowledge, a little effort, and an automated irrigation system, you can create a schedule that works best for your property and keep your lawn looking lush and vibrant all season long. For information about our irrigation system services, contact Sprinkler Pro today.
We Use products from the following companies